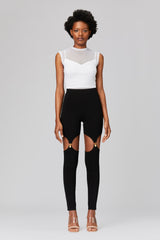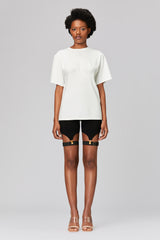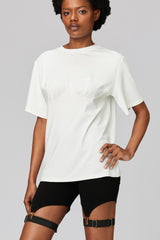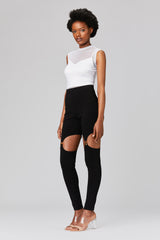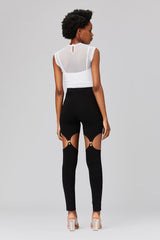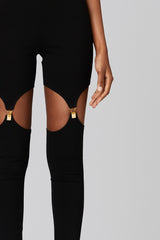 Suspender Leggings Black
Modular jersey leggings with suspender and garter details
Stretch jersey leggings with sensual precious suspender details,  this is your next favourite, both comfortable and a show-off piece! The leggings are completely convertible: you can wear them as they are or you can detach the lower leg and replace it with the adjustable elastic bands- and there you have it! your contemporary version of cropped leggings!
FITTING
FABRIC
Main 65% Rayon, 30% Nylon, 5% Spandex.
We ship internationally through DHL Express or UPS. Free delivery for orders over €350.
The shipping takes between 2 to 5 days in Europe, and up to 12 days in the rest of the World, depending on the country. All shipments outside the EU may be subject to import duties and taxes which will be calculated at checkout.You can choose to pay them through us or at the customs upon their arrival to your country. For USA deliveries, orders under $800 are not subject to import duties and taxes. More info here.
You may return the products within 14 days, starting the next day after receiving. The return shipping is at your cost.
Use our
Returns Center
to request a product return.
More info on our returns policy,
here
.
We're making it easier than ever to shop your MURMUR pieces, specially designed according to your measures. Opt for made-to-measure services by contacting us via the contact form
here
. Making a custom size adds an extra 15% cost to the displayed price.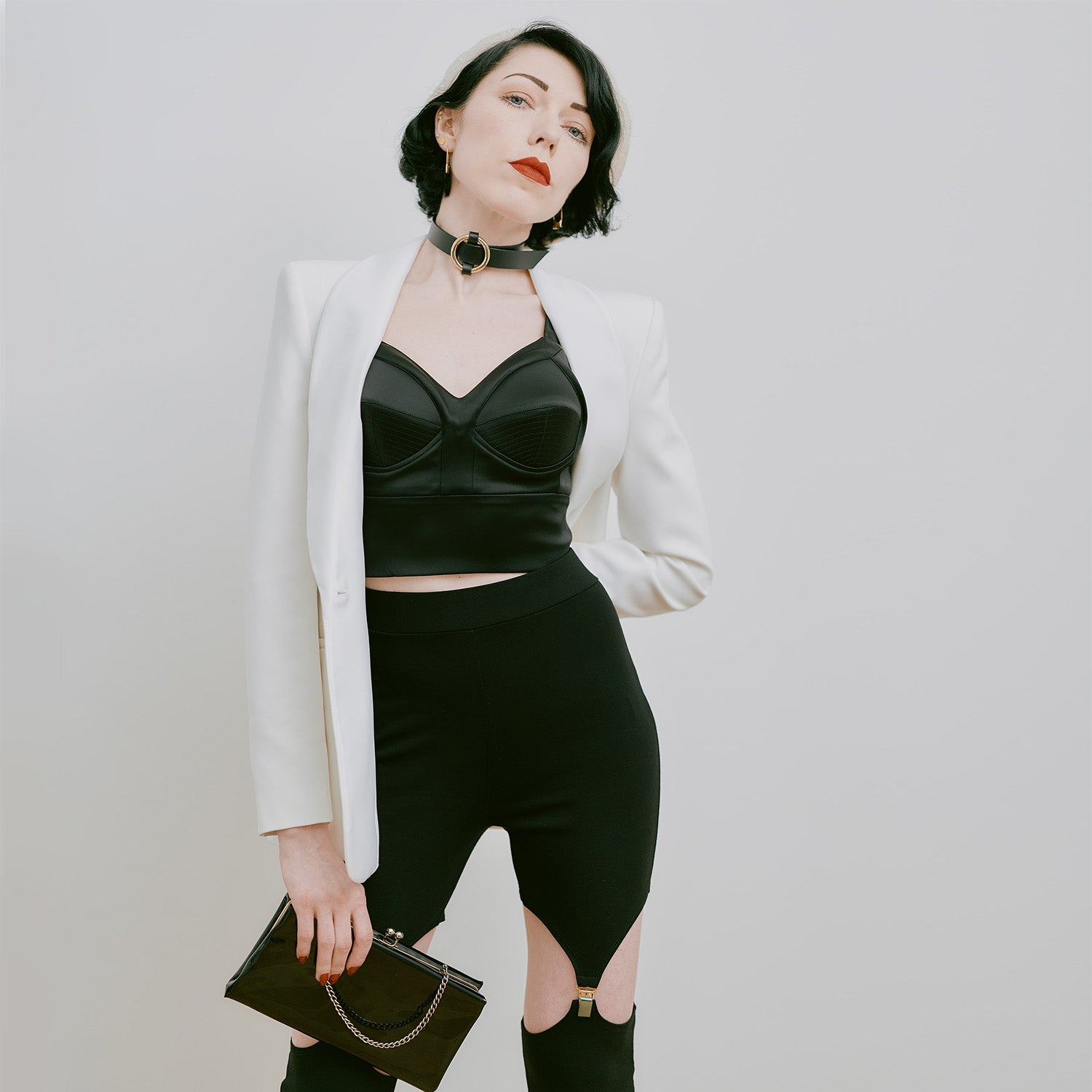 @garnetdistrict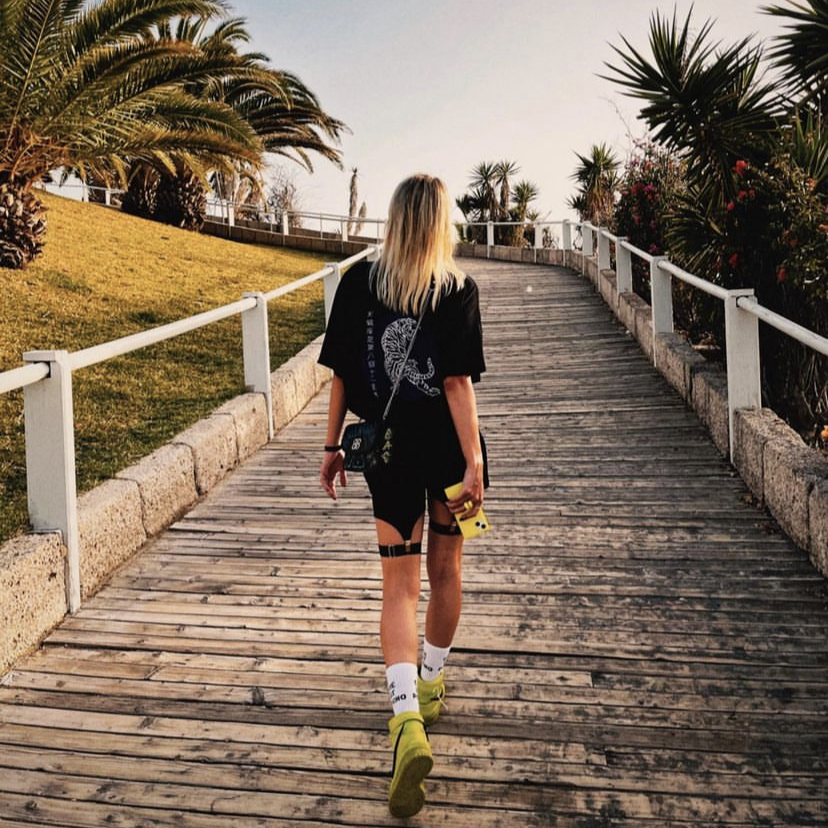 @ioana.puricel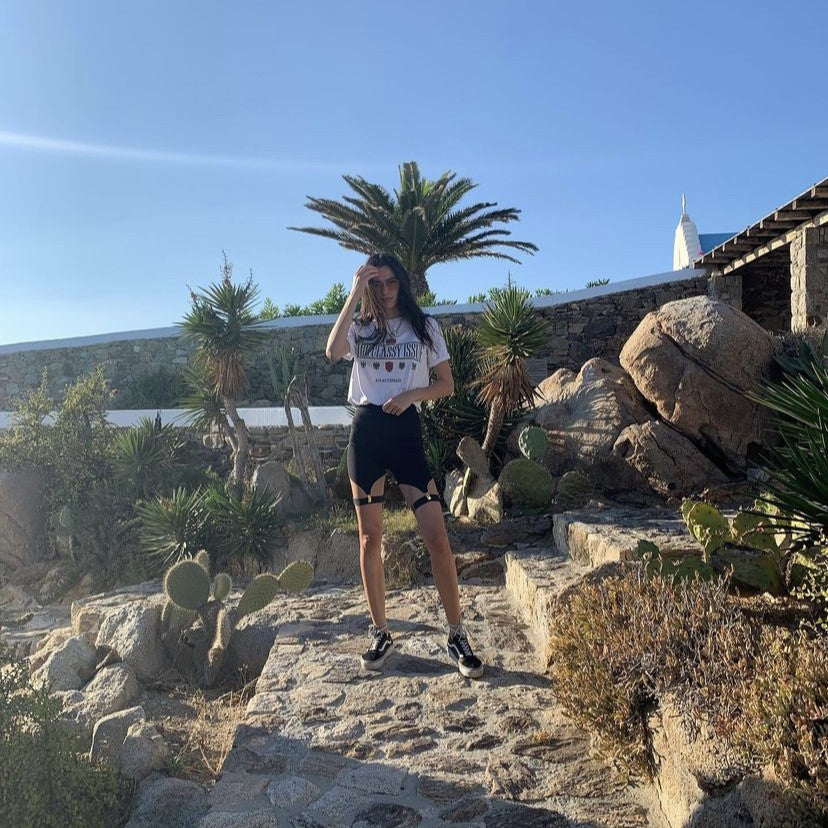 @ralucabidian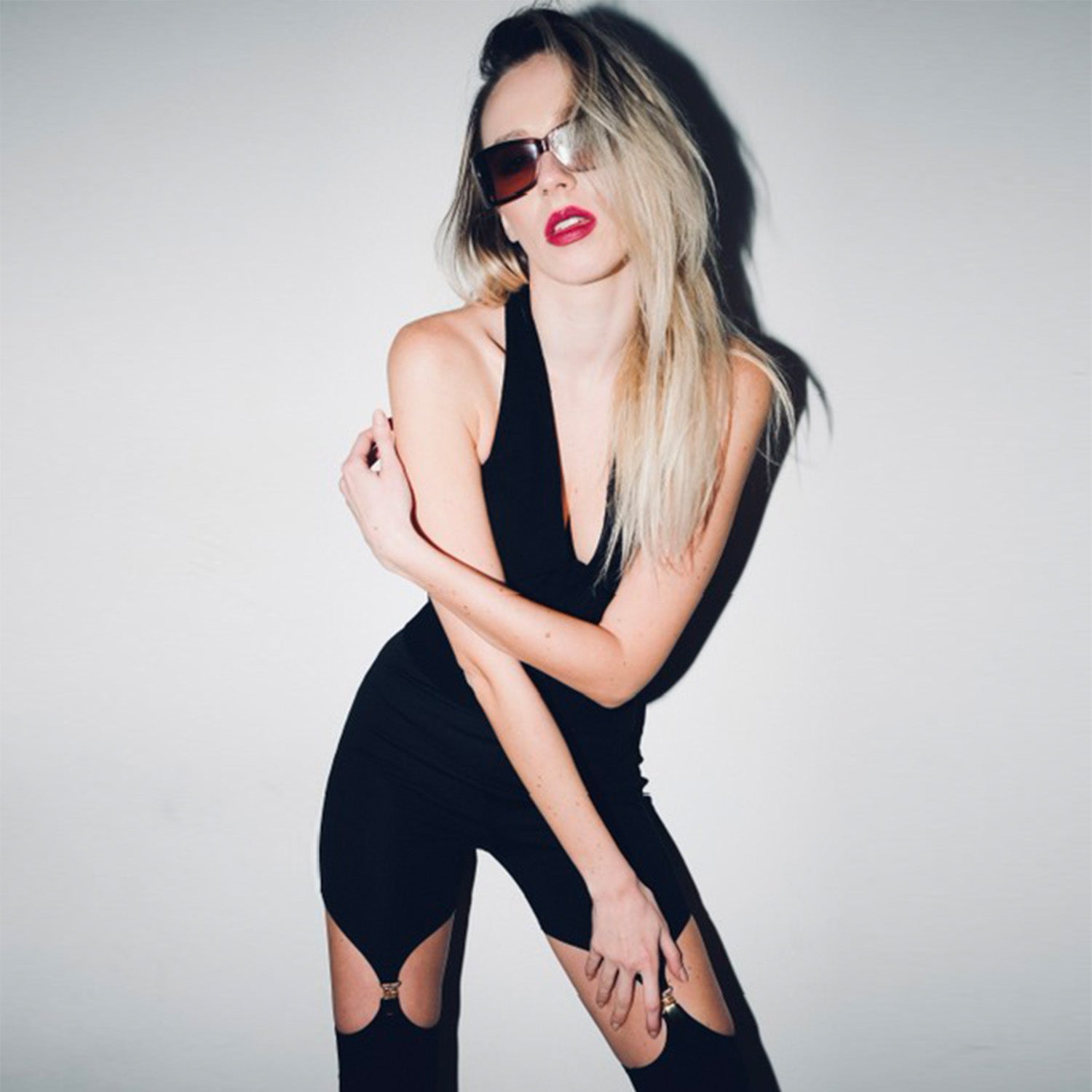 @raluca.andrei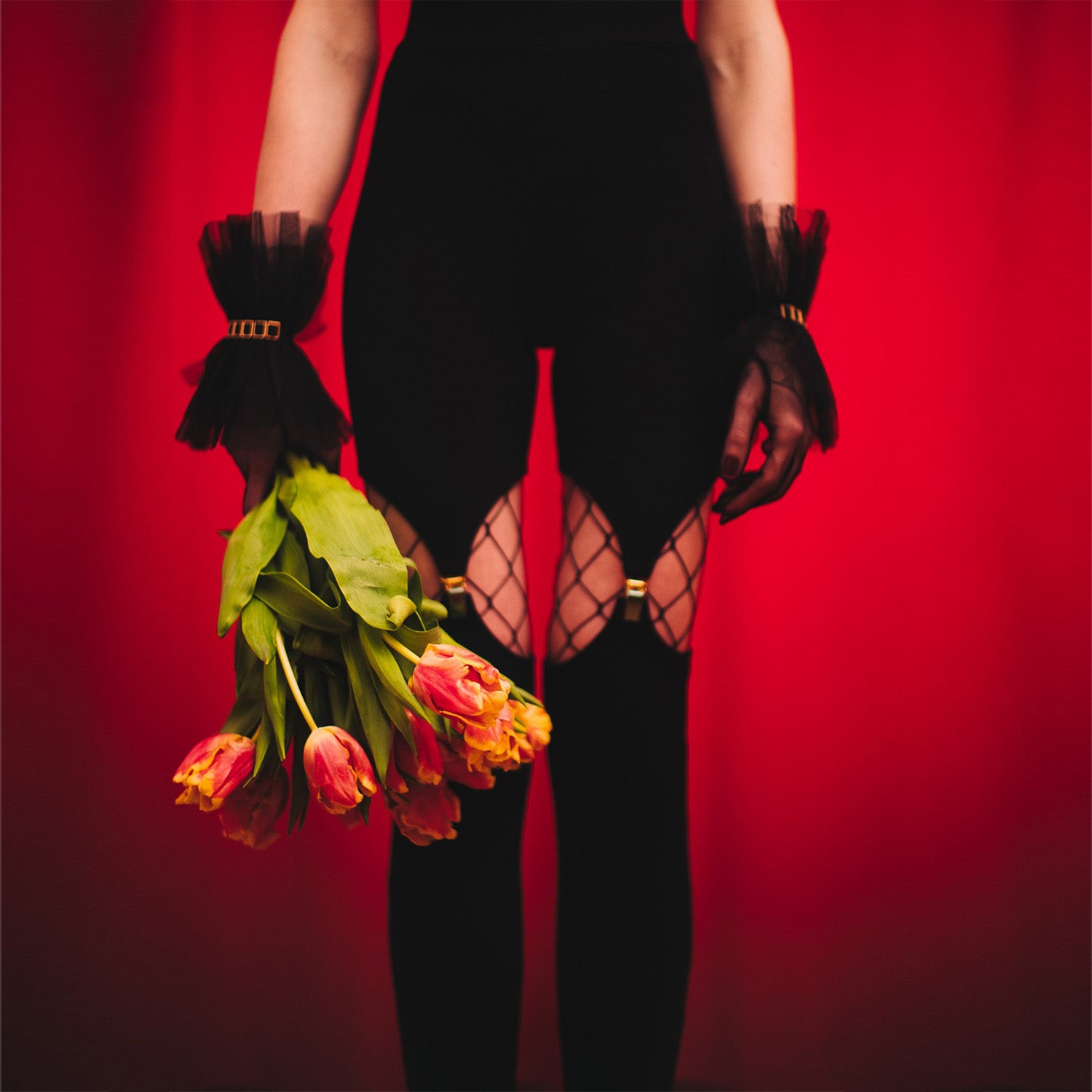 @garnetdistrict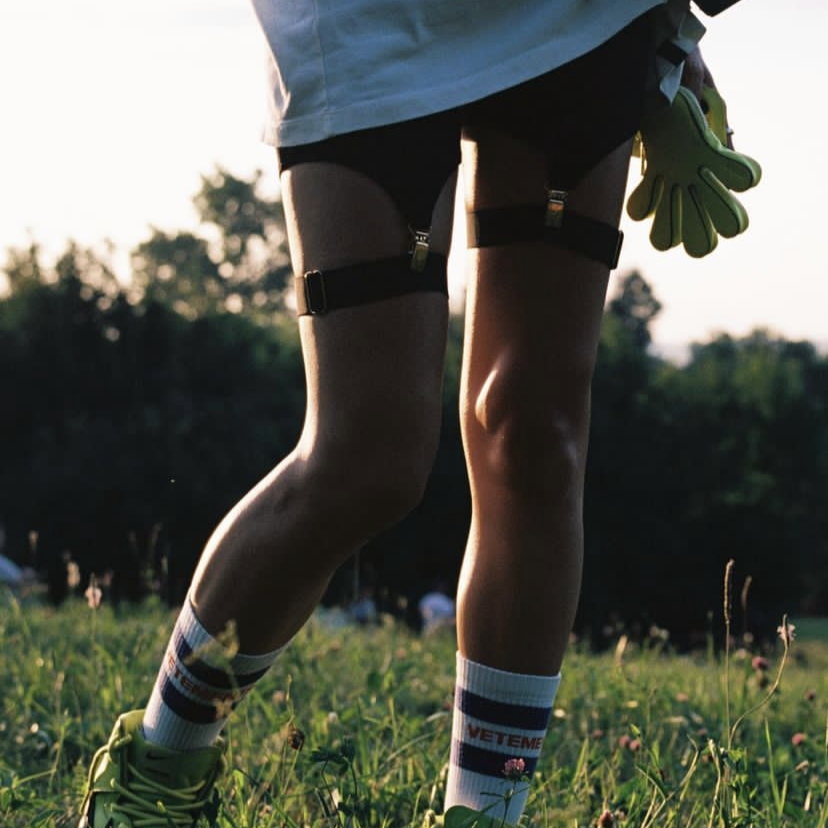 @ioana.puricel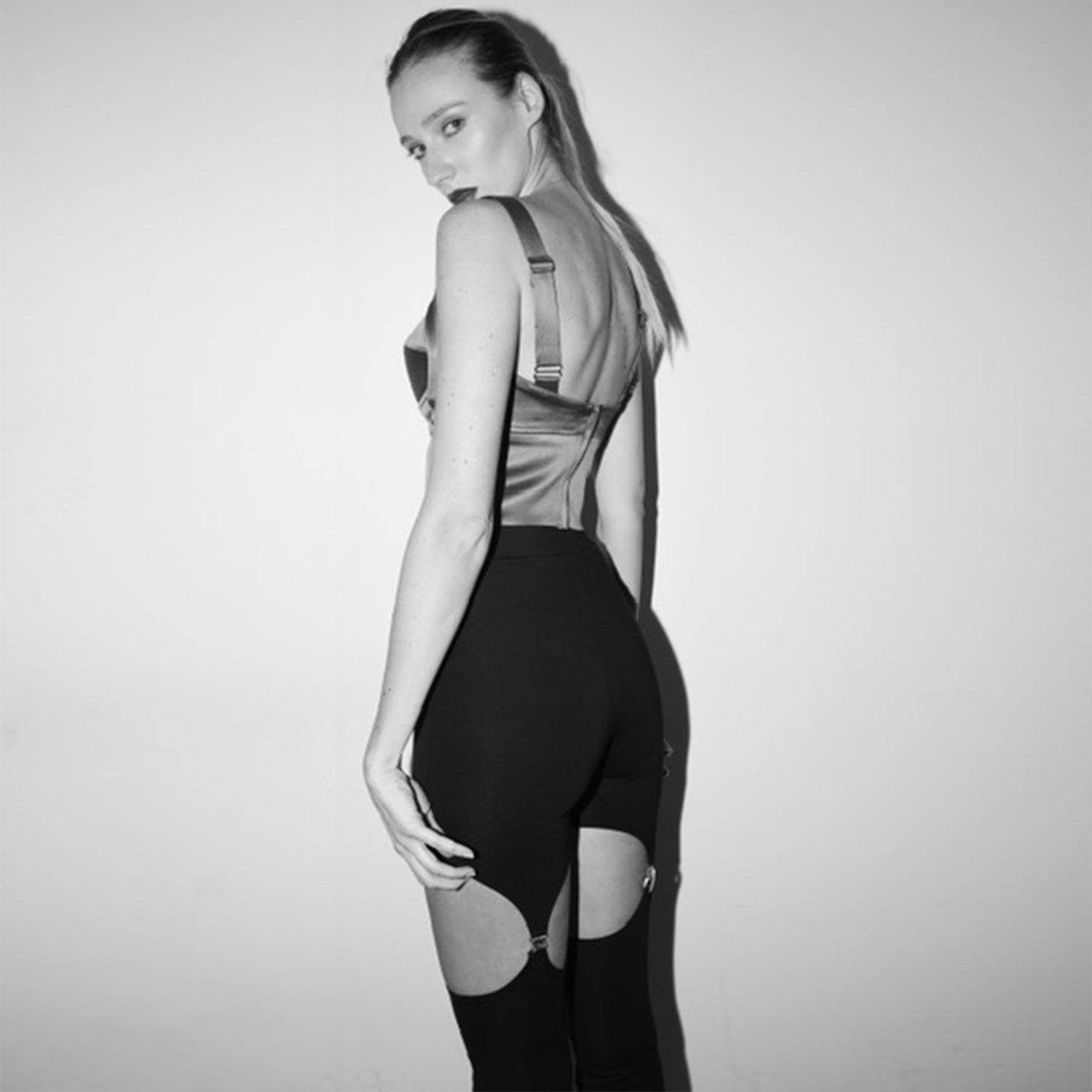 @raluca.andrei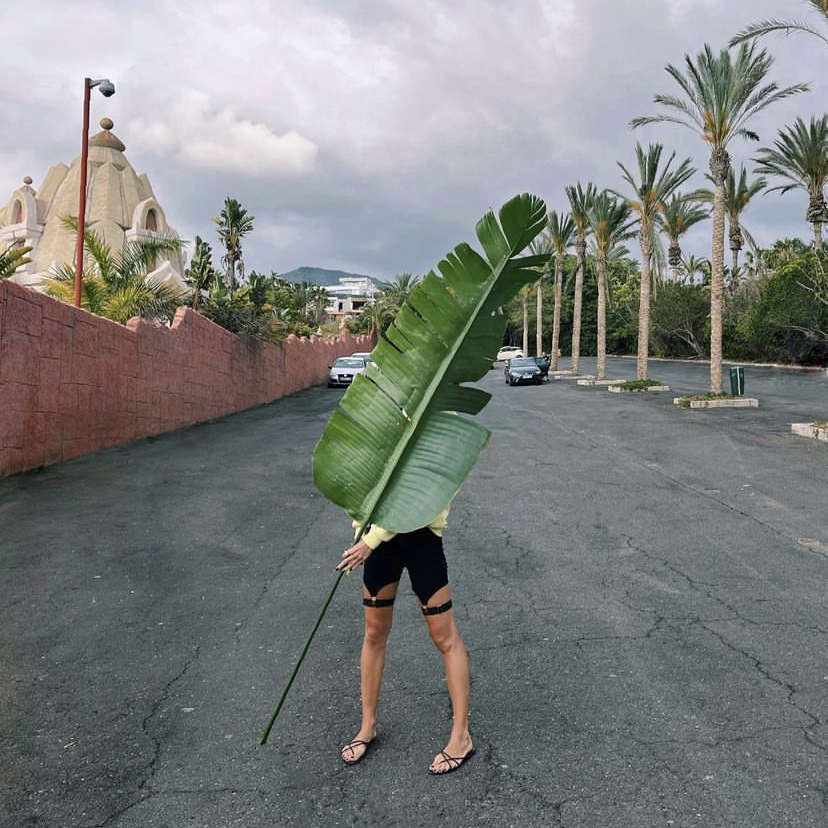 @ioana.puricel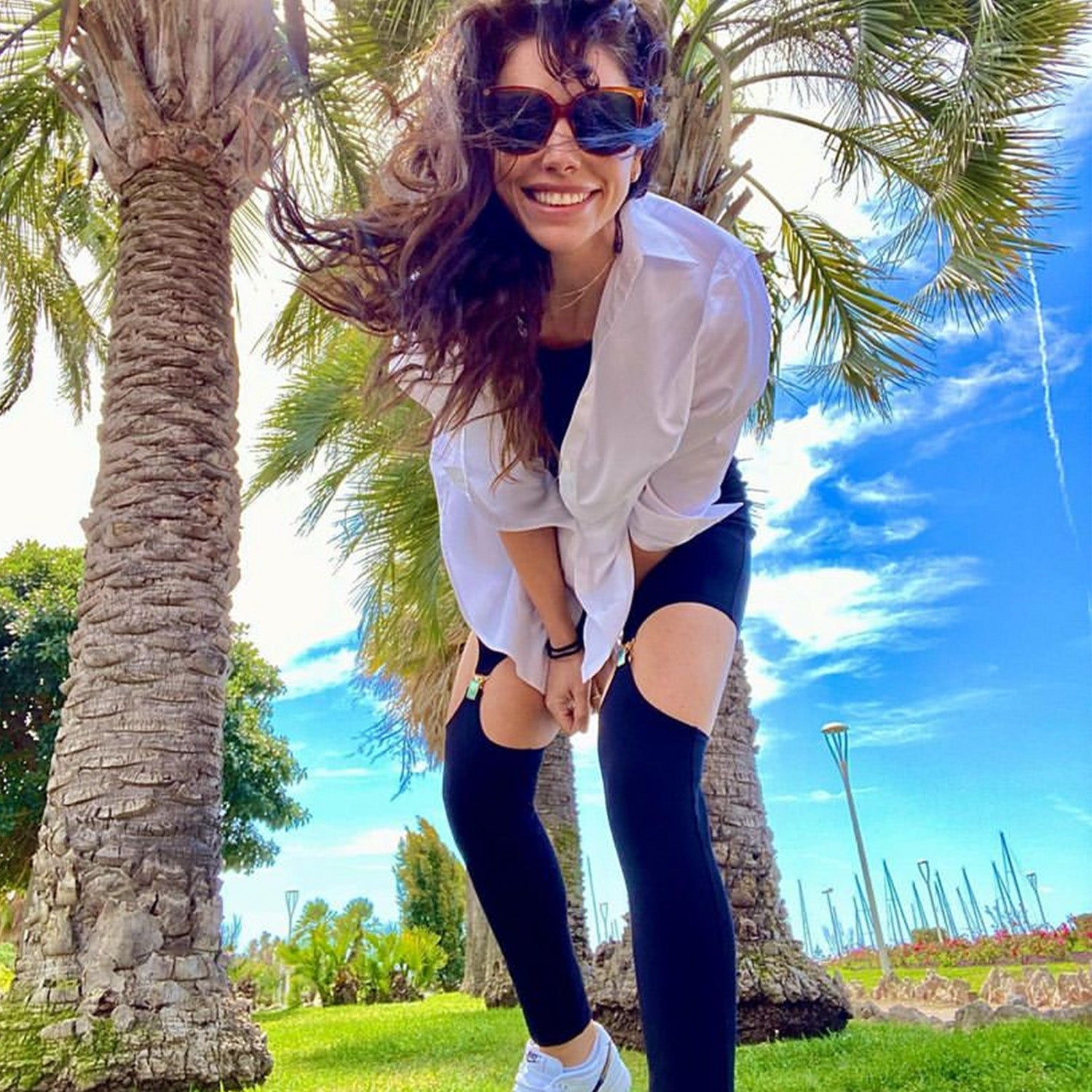 @luciana.lolis